Transgender Day of Rememberance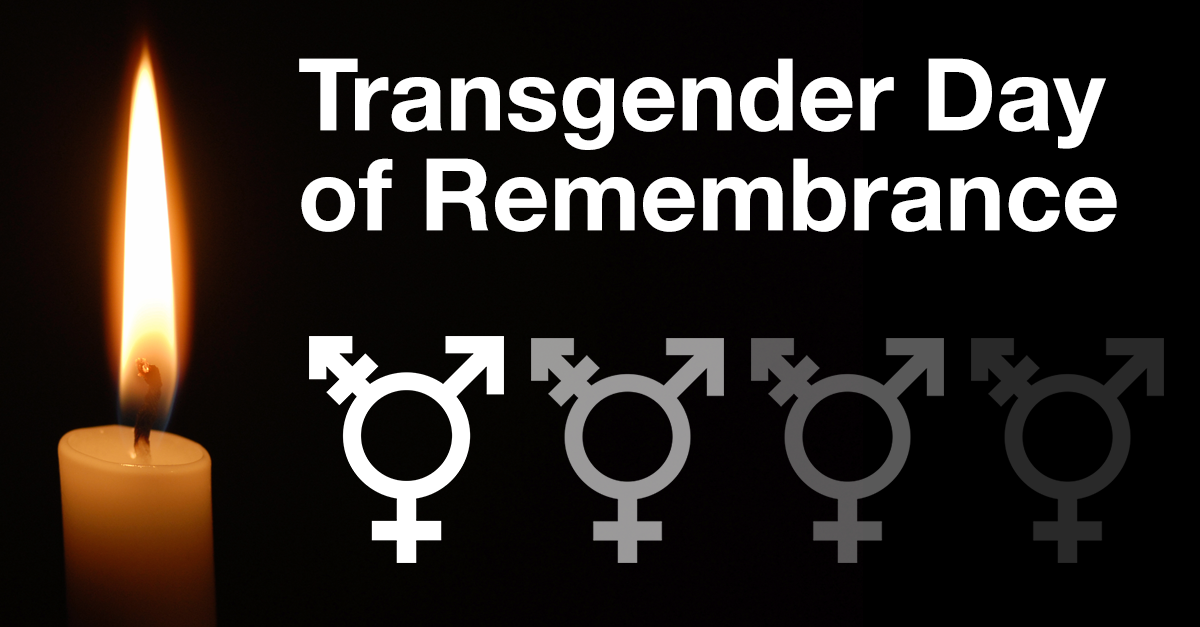 Today Marks, Transgender Day of Remembrance. Today we speak the names of Transgender people who have been murdered, loss their lives, and have gone on to be with the ancestors.
This year alone there has been 25 trans people predominantly of color killed. There may be many more that have not been reported.
Let's continue to fight for transgender rights and to educate others about transgender life. It is sad however that people will hear our words but still choose to live under a cloud of ignorance. Trans lives matter too!!!